Concrete Repair Services in Northwestern PA and Western NY
Despite its unmatched durability and strength, all concrete will crack over time. While hairline cracks due to plastic shrinkage and minor settlement are normal and unproblematic, concrete cracks can worsen over time as the slab ages or is ill-maintained. Large cracks and crumbling that lead to an uneven surface can do damage to your home's curb appeal as well as pose a safety hazard.
If you have cracked, crumbling, uneven concrete around your home—such as your sidewalk, patio, pool deck, or driveway, Total Foundation Solutions can help! We offer top of the line Erie concrete repair contractor services that are sure to last for years to come. Call us today and request your on-site inspection and free concrete repair cost estimate anywhere in northwestern Pennsylvania or western New York, including Edinboro, Erie, and Warren.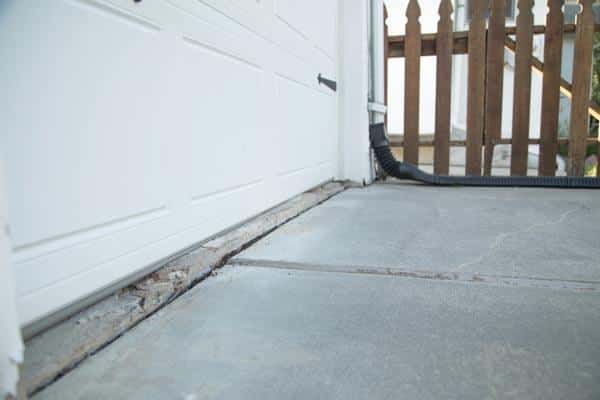 Concrete Repair with PolyLevel®
At Total Foundation Solutions, we're committed to providing the best cutting-edge technology for our clients. When it comes to long-lasting  concrete repair and leveling, nothing comes close to offering the accuracy and permanency of PolyLevel®. With PolyLevel® poly injection, our Erie concrete repair contractors can fix cracks without the mess, cost, and cure time of traditional mudjacking. 
To learn more about PolyLevel®, how it works and its many advantages, head over to our concrete leveling page! 
Our Concrete Repair Services
From driveways to pool decks, our Erie concrete repair contractors offer high quality concrete leveling, resurfacing and other services anywhere in northwestern Pennsylvania or western New York, for every type of concrete slab around your home or business. Some of our most requested concrete leveling services including the following:
Beyond Concrete Leveling: Our Other Concrete Services.
In addition to our concrete repair services, we also offer concrete sealant and spray foam trench breakers.
Concrete Sealant: The best way to avoid needing concrete repair is to invest in concrete sealant. Total Foundation Solutions' concrete sealant offers permanent protection from UV rays, harmful chemicals, water, and more. 
Spray Polyurethane Foam (SPF) Trench Breakers: Total Foundation Solutions is proud to offer pipeline trench support that is faster, more affordable, and longer-lasting than traditional sandbags.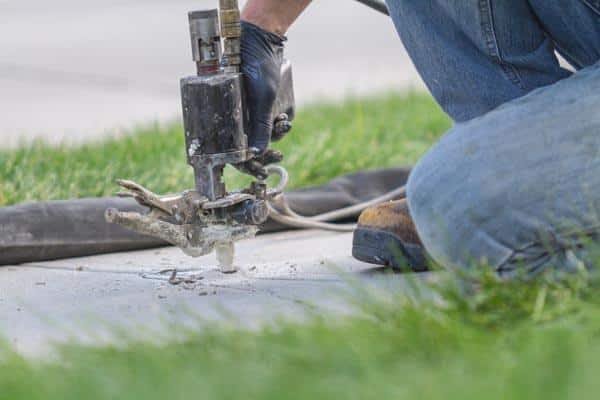 Call Total Foundation Solutions for Concrete Repair Services in Northwestern PA and Western NY 
At Total Foundation Solutions, we are proud to provide homeowners in Edinboro, Erie, Warren and surrounding areas with long-lasting concrete repair services. Whether your pool deck is crumbling or driveway cracked, don't hesitate to call today for a free no-obligation estimate. Total Foundation Solutions looks forward to hearing from you!