Foundation Repair in Northwestern PA and Western NY
Get complete repair services for wall and floor cracks, bowing walls, and more
No homeowner wants to deal with foundation repair, but foundation problems can affect your home's safety, appearance, and value. If you've seen issues such as floor cracks, bowing walls, or other foundation damage, Total Foundation Solutions can help. We will find the source of your problem and provide you with quality foundation solutions.
All of our patented foundation solutions are custom designed for your home. As a Supportworks dealer in Pennsylvania and New York, we install exclusive foundation products that come with a warranty and are installed by our team of trained contractors.
If you're ready to find a solution to your foundation issues, give us a call at 814-208-9442 or click below to schedule a professional inspection with one of our foundation service experts. We offer free estimates on all our work in Edinboro, Erie, Warren and throughout the nearby areas.
SIGNS YOU NEED FOUNDATION SERVICES
There are a variety of ways your home lets you know that it is suffering from foundation problems that need addressed. It's a good idea to periodically inspect your home for any of these signs of foundation damage so you can catch them early and get them fixed before the costs start to mount.
Sticking doors and windows
Bowing walls or buckling walls
Cracks in your drywall or new blemishes appearing on or underneath your wallpaper
Water in your basement if it did not come from a plumbing flood
CAUSES OF FOUNDATION PROBLEMS
The main cause of foundation problems is shifting soils. Most soil in the US is expansive, meaning it holds a great deal of water which makes it expand and then, when dry, the soil shrinks again. This wreaks havoc on your foundation walls. After a heavy rain, if you lack adequate drainage, there are thousands upon thousands of pounds of hydrostatic pressure pressing against your foundation walls from the saturated soils. This stresses the walls, leading to cracks and failures. What's more, once the soil dries out and shrinks it will pull away from your foundation walls, leading them to carry more of the weight of your house.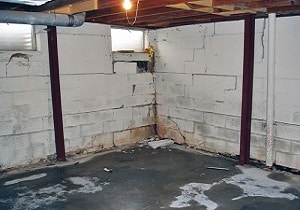 We can help you restore foundation damage such as bowing walls, cracking floors, expansive soils, and all other types of problems.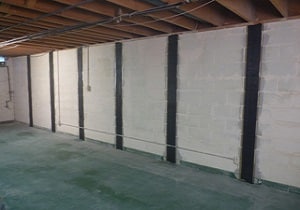 With foundation piers, wall anchors, crawl space jacks, and other products, we have the right solution to all types of foundation issues.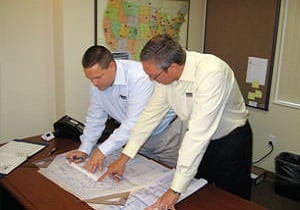 Concerned about cost? Our experts will help you understand everything your home needs and why, ensuring you get the right services and price.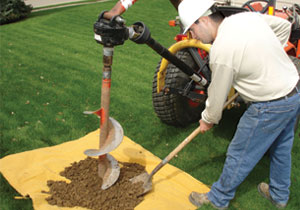 As part of the international Supportworks network, we provide unparalleled products and service.
Get the best foundation repair services from your local experts
No two foundation problems are alike, which is why our professionals will carefully examine your foundation and develop a custom repair plan. We have unique solutions for bowing walls, foundation settlement, floor cracks, and all other types of foundation problems.
All of the products we install are manufactured by Supportworks, Inc. Each foundation product is carefully designed and tested by a team of structural and geotechnical engineers, and all of our systems come with a written warranty, giving you complete peace of mind.
You don't have to live with stressful foundation problems. Total Foundation Solutions is here to provide you with quality foundation services that will restore the integrity of your home. Contact us today to request your free foundation repair estimate in Erie, Edinboro, Warren, Meadville, Fredonia, Jamestown, Olean, Du Bois, Harborcreek, Hermitage or nearby.