Downspout Extensions in Erie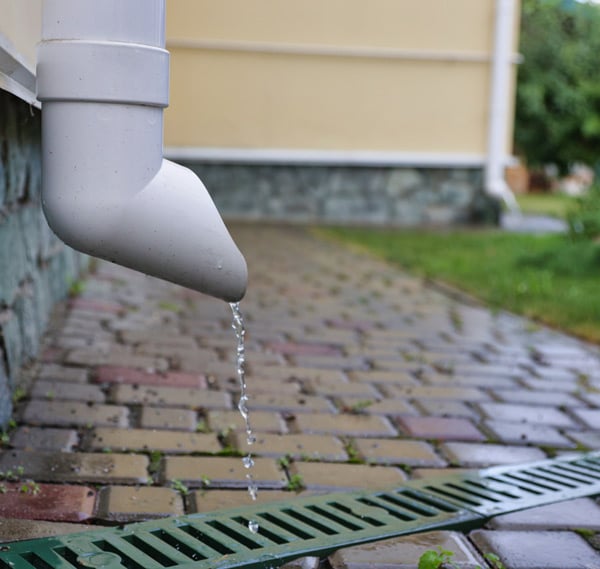 One of the best ways to protect the health of your home is to keep your foundation dry. When the soil around your home takes on too much moisture, it will swell and exert ponderous pressure against your foundation walls. This can lead to water getting into your basement, as well as foundation damage and other costly structural problems. It's important to invest in some exterior waterproofing options, such as downspout extensions, for your Erie home,  so you can rest well at night knowing you're safe from these types of easily-preventable water-related issues.
Total Foundation Solutions provides comprehensive exterior home waterproofing services for your Erie home, like downspout extensions which are long flexible hoses that attach to the bottom of your downspouts and channel water away from as far away as possible from the soil that surrounds the concrete foundation of your home. In Erie, downspout extensions are inexpensive and easy to install and can give you several feet of extra clearance. This solution will keep the soil immediately around your foundation drier, and will prevent water infiltration into your basement—will serve as the first line of defense against water-related foundation damage.
Total Foundation Solutions is a trusted name for foundation repair and home waterproofing services in Erie. We use downspout extensions as a part of a larger foundation reinforcement strategy. Depending on your home, we may suggest using these extensions in conjunction with exterior drains, interior drains, vapor barriers, French drains, or a number of other options. However, even just the extensions are a great first step in safeguarding your home. Whatever you can do to prevent water from reaching your foundation walls is a good investment!
If you are searching for professional, reliable home waterproofing in Erie, look no further than our team of experts at Total Foundation Solutions. We've been a premier foundation and home waterproofing repair service in Erie for more than 30 years. Reach out to us today to set up your free inspection and estimate for downspout extensions!