Sinking & Settling Concrete Floor Slab Repair in Northwestern PA and Western NY
Concrete floor repair solutions for cracks in basement floors and other concrete slabs
If you have any of these problems in your home, call Total Foundation Solutions for concrete floor repair in Erie. Concrete leveling and crack filling services are often needed to repair a settling concrete slab that has created cracks in floors and walls, uneven surfaces, or a weakened foundation.
Luckily, the foundation repair experts at Total Foundation Solutions can help you solve this problem permanently! We provide complete concrete floor repair in Erie and nearby areas in Pennsylvania and New York. Call us today to get a free estimate.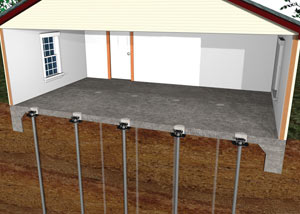 Concrete slab piers can extend deep below the floor to reach competent supporting soils and permanently stabilize the floor.
Ways to repair floor cracks
Supportworks dealers have many tools at their disposal to reverse concrete slab settlement and restore the good condition of concrete floors. Here are the many ways Total Foundation Solutions might choose to resolve your floor crack:
PolyLevel®: PolyLevel®'s primary application is to lift uneven concrete slabs in a way that is both long-lasting and minimally disruptive. PolyLevel® is extremely effective at getting rid of cracks in basement floors and is the most popular choice for this type of problem.
Push piers: Push piers reach greater depths than any other type of foundation repair solution, which can come in handy for restoring cracked concrete slabs. If your basement floor has cracked as a result of foundation damage, push piers may be the solution you need to repair your cracked floor.
Helical piers: Helical piers are suitable for both light and heavy loads, which can make them appropriate for concrete slab settlement and floor crack repair.
Slab piers: Occasionally it might be prudent to use concrete slab piers and brackets to transfer the weight of the slab to load-bearing soil. Transferring the weight of your concrete slab gives you the opportunity to lift and level the concrete, resolving floor cracks in the process.
Spotting the difference between concrete shrinkage cracks and settlement
How can you tell the difference between shrinkage cracks (which are normal and result from the curing process) and something more serious?
Shrinkage cracks are normal—in fact, they're often unavoidable, although proper concrete mixing and pouring can help reduce their occurrence. As concrete cures, moisture evaporates and causes the concrete slab to shrink. This leaves behind large voids between solid particles, making the concrete weaker and more susceptible to cracks. Shrinkage cracks will appear almost immediately after the concrete is dry and won't expand over time. Typically, these cracks are very thin.
Basement floor cracks due to settlement are a different story. When a floor slab settles, the damage can manifest itself in many ways. Along with cracks in the concrete, the floors can separate from the walls as they sink downwards. Alternatively, the interior wall may be pulled down with the floor, separating from the ceiling. Walls can also pull away from other walls, and interior wall cracks can form—commonly off the corners of interior doors.
The primary concern with settlement cracks is the structural damage that is likely occurring behind the scenes—often, a cracked floor is a sign that the integrity of your foundation is being compromised.
If your basement floor cracks appear to be signs of settlement, reach out to our team at Total Foundation Solutions in Erie. Crack filling and concrete floor repair services from TFS will help strengthen your foundation and prevent any future problems. Don't hesitate to contact our team as soon as you notice something because settlement cracks will only worsen with time, meaning more expensive concrete floor repair costs in the future.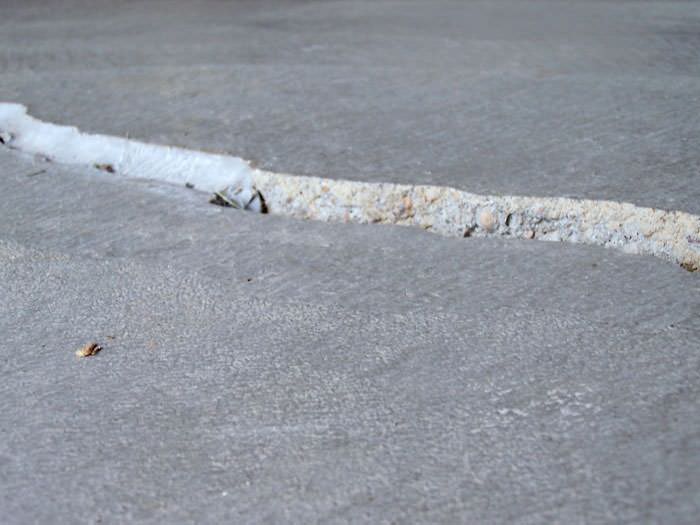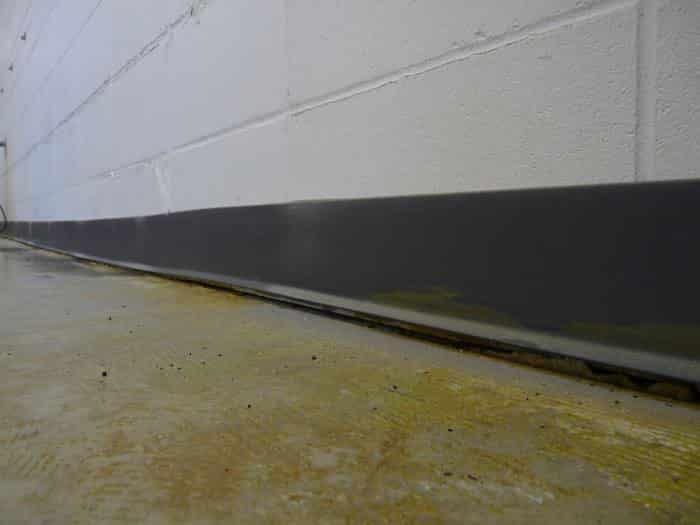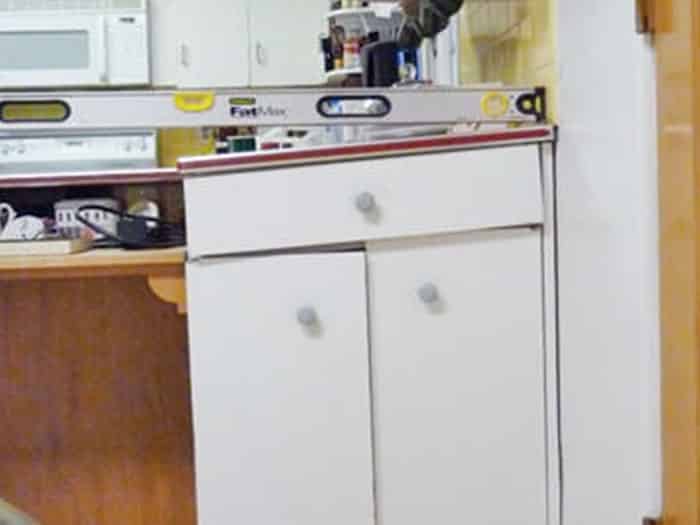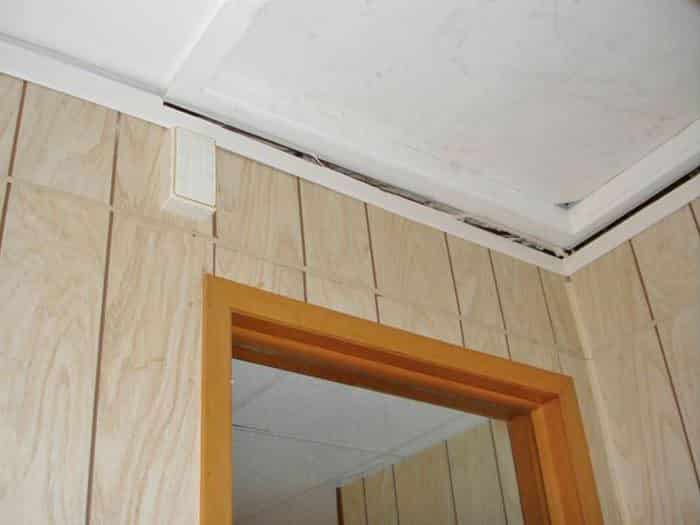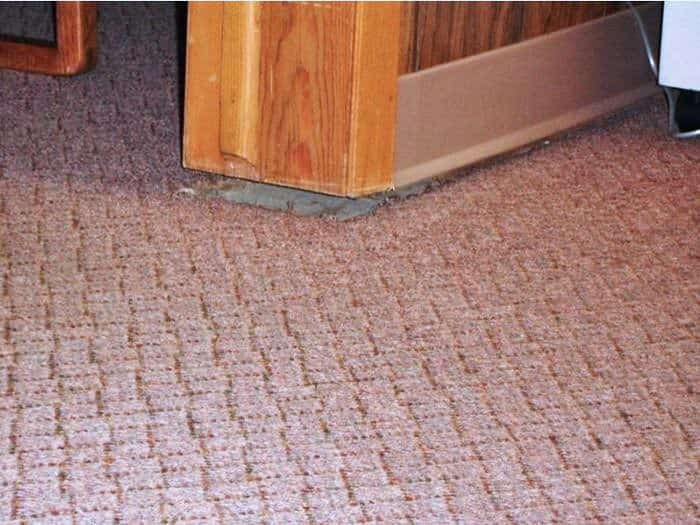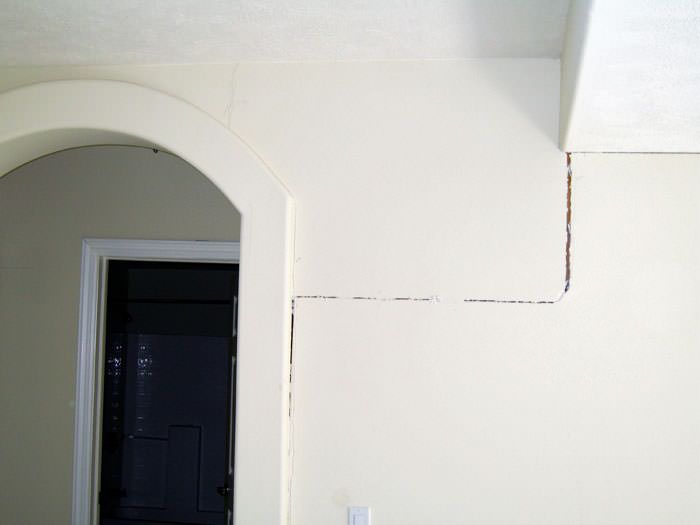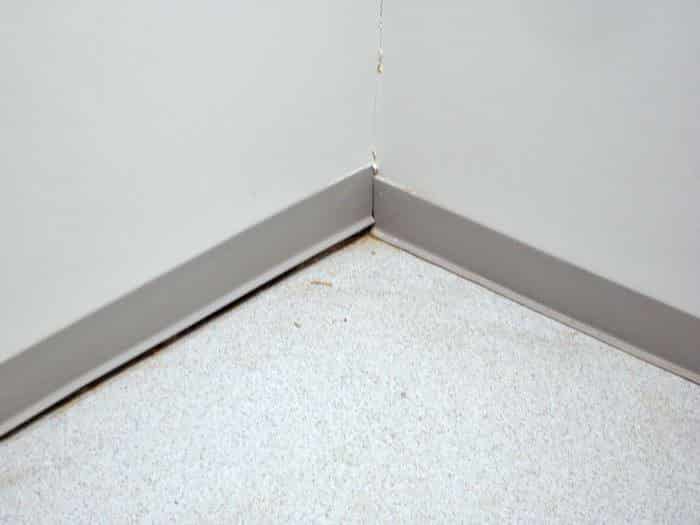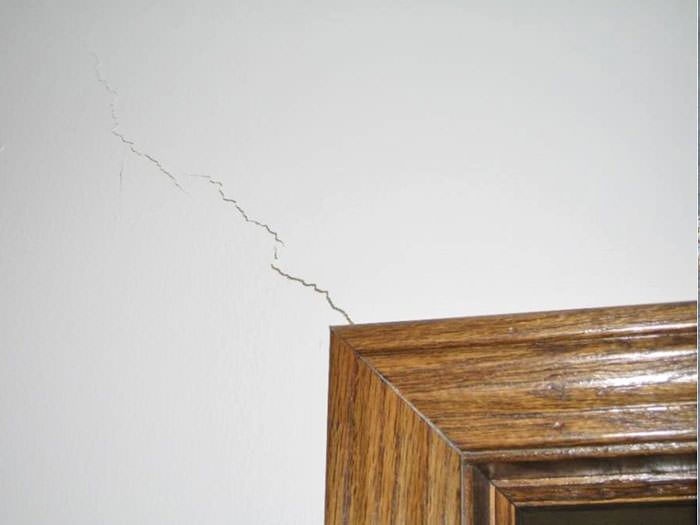 What causes a concrete floor slab to settle?
When a concrete floor settles, it can mean serious damage to your home. The causes of floor slab settlement are almost always due to the soils underneath being unable to support the weight of the concrete. They often accompany other foundation problems in your home.
The three most common causes of settling concrete floor slabs are as follows: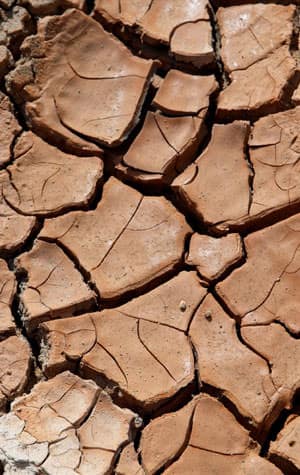 Drying & Shrinking of the Soil Under the Slab
HVAC (Heating, Venting, and Air Conditioning) systems may be installed beneath the floor slab. Over time, the ductwork can leak air, which can dry out the soil.
As the soil dries and shrinks, gaps form under the floor slab, creating voids. Because the soil no longer supports the floor slab, the floor begins to crack and sink into the voids.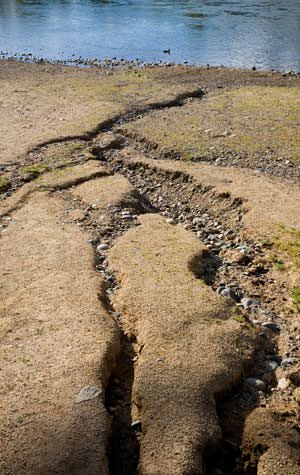 Washout of Soil Under the Slab
This is usually caused by plumbing leaks. If the plumbing leak is severe and there is a path for the water to flow through, it can wash soil out from under the slab.
With a void underneath the floor, there's nothing supporting the concrete slab anymore. In time, it begins to crack and sink downwards.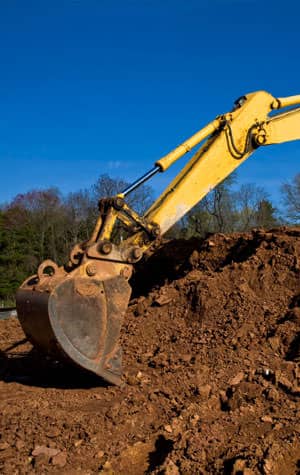 Poor Compaction of Fill Soil
During the construction of a new home, layers of soil are commonly moved around or spread out to get to the desired grade level. When the home is built, footings may be deepened to extend below weak fill soils and avoid a foundation settlement issue.
The slab, however, remains on the fill soils. If the fill was poorly compacted, the fill soil compresses and settles, and a void is formed under the slab. In time, the slab cracks, breaks, and settles into the void.
Looking for concrete floor repair contractors in Pennsylvania and New York?
At Total Foundation Solutions, we provide proven solutions for concrete slab floor leveling—as well as other foundation repair solutions—to homeowners throughout Pennsylvania and New York. We provide each of our customers with a free,  no-obligation concrete floor repair written quote before any work is done. To schedule your appointment, call or email us today!
We proudly offer all our concrete floor repair and leveling services in Erie, Warren, Edinboro, Olean, Jamestown, Meadville, Fredonia, Du Bois, Hermitage, Harborcreek, and throughout the surrounding areas.