Protect Your Basement with a Vapor Barrier
If you have water problems in your basement, installing a vapor barrier is a great way to protect your basement from water damage. It is a quick installation that can instantly provide complete water protection. 
Basements are susceptible to water damage, which can impact the rest of your home if it's left untreated. Trust in the experts at Total Foundation Solutions to protect your basement with a vapor barrier! 
Benefits of a Vapor Barrier
A vapor barrier is a very beneficial investment to protect your basement from water damage. Depending on the extent of the water damage, it can turn into a very large and expensive problem to fix. 
Investing in a vapor barrier comes with many different benefits and can help you avoid unwanted damage and costs to repair your basement. 
Protect from Water Intrusion
A vapor barrier's primary purpose is to protect your basement from water intrusion. It lines your basement walls with a thick, durable, plastic liner that is completely waterproof. 
Water can easily seep through any cracks in your basement walls and cause moisture damage. The vapor barrier creates a literal barrier against any moisture coming into your basement.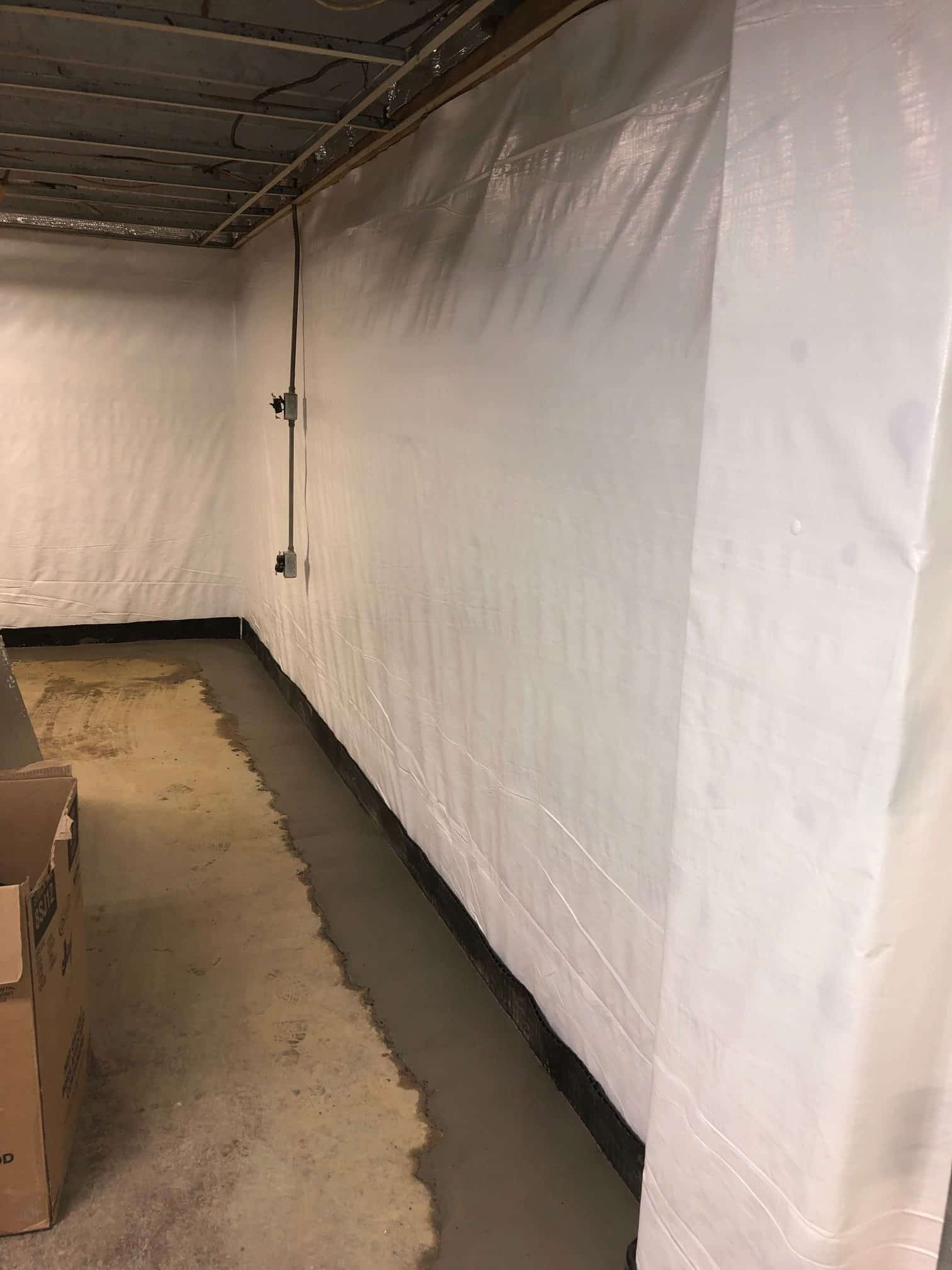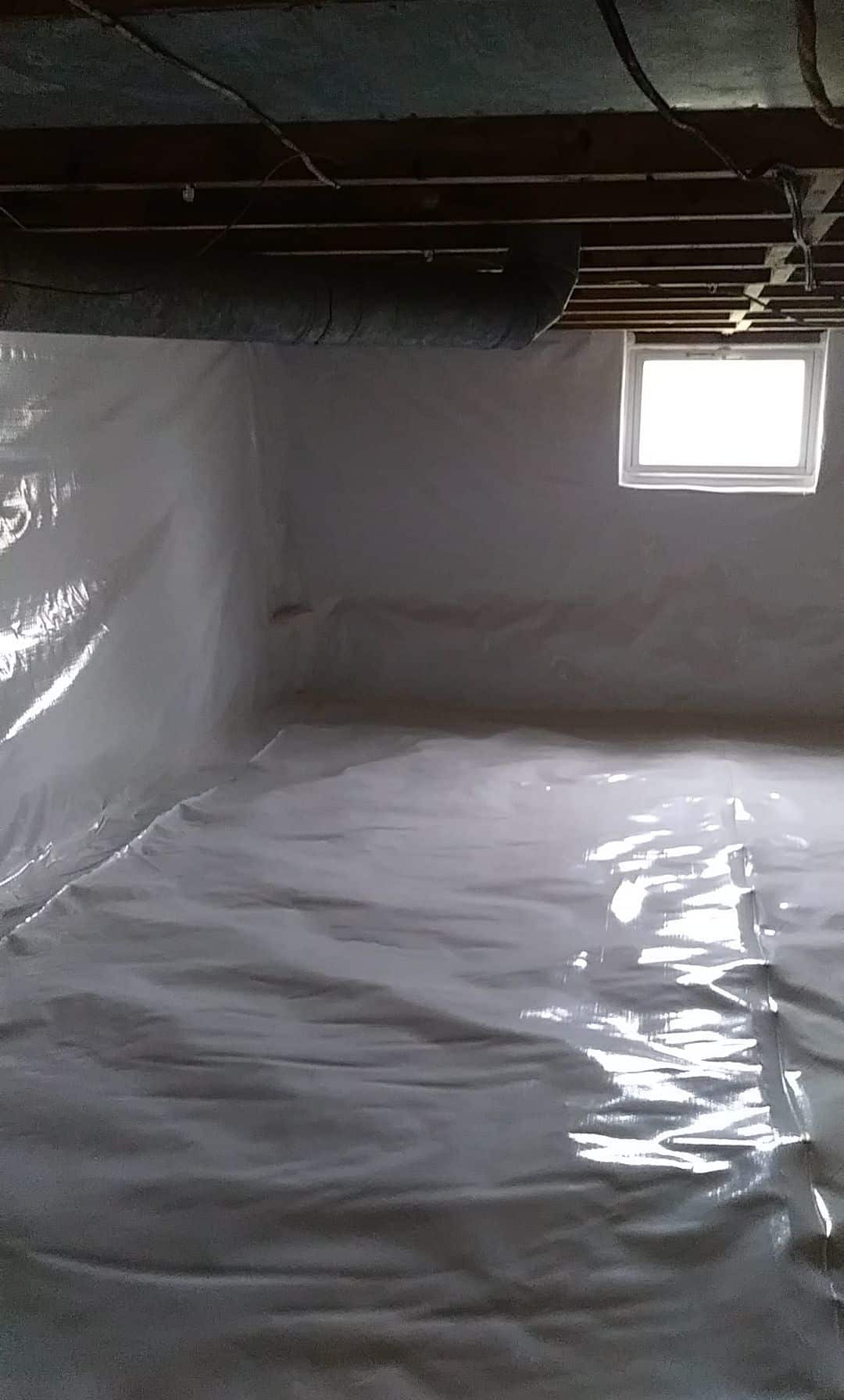 Prevent mold growth
One problem with water intrusion is that it creates an environment for mold to grow. If water is left untreated in your basement, it creates a very moist environment which can in turn cause mold growth. 
The vapor barrier protects your basement against moisture, eliminating mold's opportunity to grow. 
Avoid Bug & Pest Infestation
Bugs and pests love to live in damp environments, which makes basements prone to bug and pest infestation. Waterproofing your basement can help you avoid dealing with unwanted visitors. 
A vapor barrier keeps bugs and pests out of your basement with its waterproof features. 
Avoid Structural Damage
Water in your basement can cause structural damage if it is not taken care of quickly. As the water enters your basement, it can condensate on your wooden joists and beams, causing them to rot and weaken. 
Installing a vapor barrier keeps the water out and protects the structural integrity of your home. 
Brighten Your Basement
Aside from protecting your basement from water, vapor barriers also create a much brighter and more attractive area. 
Cover up those unsightly basement walls with a bright, white vapor barrier that will completely transform the look of your basement. 
Symptoms of Basement Water Damage
Over the years, our Erie vapor barrier installation and water damage specialists have come across many different symptoms of water damage that can indicate the need for waterproofing solutions. Unfortunately, water damage is more than just a wet mess to clean up and can impact your entire home. How do you know if your home needs a vapor barrier?
Symptoms of water damage include:
Musty odors
Mold growth
Bug and pest infestation
Wood rot
A phenomenon known as the stack effect allows any musty odors or mold spores in your basement to infiltrate the main living areas of your home. 
Total Foundation offers Erie vapor barrier installation and water damage protection to overcome these challenges and restore your home back to its original state. If you notice any of the signs or symptoms listed above, it's important to take action quickly before the problem becomes worse and impacts the rest of your home.
WhiteCap Vapor Barrier
While there are many different vapor barriers on the market, we use the WhiteCap Vapor Barrier, which is a heavy-duty liner that is waterproof and puncture-proof. 
It consists of virgin polyethylene, a thick layer of scrim, diamond reinforcement along with U.V. inhibitors, and thermal stabilizers. The combination of these elements makes the WhiteCap Vapor Barrier an extremely reliable waterproof source to protect your basement. 
Trust in Total Foundation Solutions
Our Erie vapor barrier installation experts can quickly install our WhiteCap Vapor Barrier to provide your basement with protection from water damage. We have proudly served many customers throughout Northwestern PA and Western NY with waterproofing solutions, and we're ready to help you. 
Contact us today for your free vapor barrier estimate!