Erie Basement & Crawl Space Wood Rot Repair
Your home relies on your foundation and wood framing to stay secure and upright through the years. So what happens when your wooden beams and joists are exposed to too much moisture? Either through uncontrolled humidity or things like leaks and flooding, your wooden supports can start to rot. Wet wood softens, weakens, and decays over time. And this can put your entire home at risk. At Total Foundation Solutions, our Erie basement and crawl space wood rot repair team has seen firsthand the damage that moisture can do to a home.
Causes and Signs of Rotting Wood
It's not uncommon for water to infiltrate basement and crawl spaces, thanks to things like cracks in the foundation walls, hydrostatic pressure from surrounding soil, plumbing leaks, and more. Many homeowners don't realize that they have water in their basement or crawl space until other signs of foundation damage appear. This is one of the reasons we recommend regular foundation or crawl space inspections in order to catch moisture issues before they get serious. Once your wooden joists or beams become saturated, they can decay quickly.
If you have noticed things like sagging or bouncing floors, you may have rotting floor joists. Shifting in the plumb of your home may indicate rot in the framing, and this can show up as cracks along the corners or near windows and doors. You may also notice that your windows and doors are difficult to open or close. Lastly, wet wood can invite mold, which can create a musty smell inside the home. This can lead to serious problems which is why a good mold prevention plan in your Erie home can help mitigate damage down the road.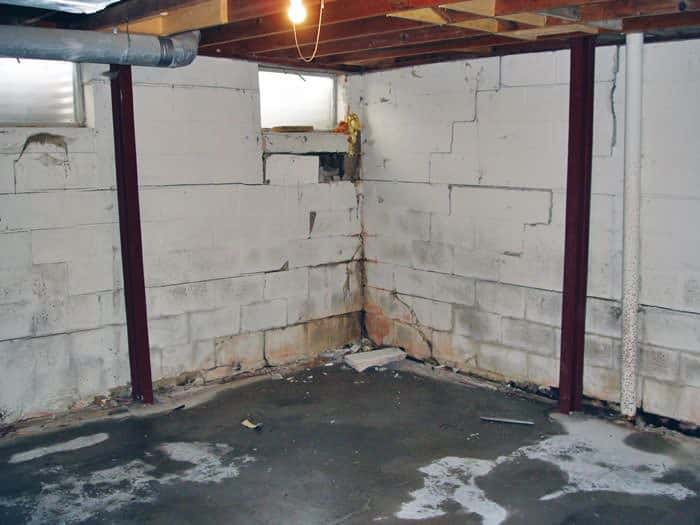 Fixing Wood Rot in Erie
Total Foundation Solutions is proud to be a leading name for basement and crawl space repair in Erie, for wood rot, mold prevention and more. Depending on the type of damage, we will use methods like sister joists or beam replacement, or in more severe cases, foundation piers or crawl space support posts.
Get in touch with us today to schedule your free inspection and estimate!