Uneven and Cracking Floors in Northwestern PA and Western NY
We stabilize and level damaged floors in Pennsylvania and New York
Uneven and cracking floors can cause major problems in your Northwestern PA or Western NY home. In addition to creating tripping hazards, making the home uncomfortable, and simply looking bad, damaged floors also lower property value. Making matters worse, these issues are often symptoms of a foundation problem.
Total Foundation Solutions specializes in repairing floors that are sinking or unlevel due to foundation problems. Our PA and NY foundation stabilization and repair experts will identify the cause of your floor damage and provide you with a quality solution.
If you have cracked or uneven floors in your Northwestern PA or Western NY home, give us a call at  814-208-9442 or click below to learn more about how we can help you. We offer free estimates in Edinboro, Erie, Warren, and throughout the surrounding areas.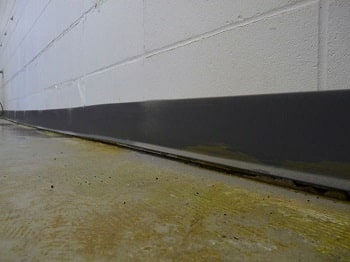 Gaps between the floor and the wall are a sure sign of a serious foundation problem.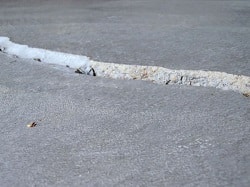 If you have cracks in your basement floor or concrete slab, they are likely caused by movement in your foundation. Depending on soil conditions, many foundations and concrete slabs sink and settle over time, placing stress on the concrete and eventually causing it to crack. Shrinking soils, soil washout, and poor compaction of backfill soil can all lead to your foundation slab sinking and settling.
Floor cracks create tripping hazards, make a home uncomfortable, and reduce your property value. We can eliminate these side effects by installing foundation pier systems to raise and level your floors. These piers reach stable soils to provide better support for your concrete slab and stabilize it. We then repair the cracks themselves and restore your floor to its original smooth, level condition.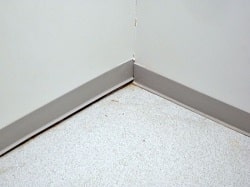 While you may think that an uneven floor would be obvious, many homeowners don't notice until they drop something and it rolls all the way to the other side of the room. Short of that happening, common warning signs of uneven floors include separations between the floor and the wall, doors that are difficult to open and close, and sections of the floor feeling bouncy or unsupported. In most cases, these problems are not caused by the floor itself, but rather by the foundation and soils below it.
The main causes of uneven floors are settling concrete slabs, foundation heaves, and failing crawl space joists. If the floor in question is above your crawl space, we will provide additional support using crawl space support jacks, which will raise and level the floor. If the issue is with your foundation, foundation piers can be installed to restore your floor to its original position and stabilize it.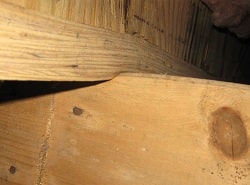 Many homeowners avoid the crawl space in their home, and for good reason. However, that area can also cause some serious problems for your home, including sagging, uneven, or bouncy floors. If your crawl space has insufficient, deteriorating, or poorly spaced joists, the floors above are where you'll feel the effects. When the joists aren't doing their job correctly, the floors in your home will start to sag down, potentially going so far as to separate from the wall.
Our crawl space support jacks are the solution to this problem. These support posts are installed underneath the floor joists and raise them to their correct position, providing the support your floors need. These jacks are easily adjustable, meaning any future issues can quickly be resolved. With stainless posts that are compatible with crawl space encapsulation, you won't need to worry about rotting crawl space joists any longer.
Fix your uneven and cracking floors today!
You don't have to deal with cracked, unlevel, or sagging floors in your home any longer. Total Foundation Solutions provides complete floor repair services to ensure that you have safe, stable, and level floors throughout your home.
Call us today at 814-208-9442 or contact us online to learn more about how we can fix all your foundation problems. We offer free estimates in Edinboro, Erie, Warren, Jamestown, Fredonia, Meadville, Du Bois, Harborcreek, Hermitage, Olean and throughout the surrounding areas.