PolyLevel® & Concrete Services
Have you noticed that the concrete around your home or business is lower than it used to be? Concrete sinking is a very common problem, but thankfully there is an easy fix! While concrete is durable and versatile, it tends to sink thanks to issues with the underlying soil. But if your concrete slabs are still in good shape, but are simply sunken you may be a good candidate for our Erie concrete lifting services! Total Foundation Solutions is here to provide professional concrete repair and concrete lifting for both commercial and residential properties. We can restore sidewalks, driveways, patios, floors, pool decks, and more! 
Concrete doesn't sink because of anything in the concrete itself, but because of shifting conditions in the soil below. During the construction process, soil is moved around and these fill soils are looser than the undisturbed soils. Under the heavy weight of fresh concrete, these loose soils can erode, develop air pockets, and compact unevenly. This is what leads to concrete sinking and settling over time which can result in cracking and irreparable damage if not addressed. Total Foundation Solutions has the fix for sinking concrete and our team of Erie concrete repair specialists is here for you.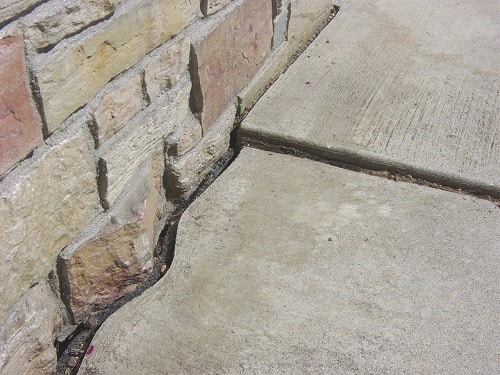 We are proud to use the innovative PolyLevel® repair technique, which utilizes a two-part expanding polyurethane foam to lift and level concrete slabs. This is a more reliable, longer-lasting, and cost-effective option compared to things like mudjacking or total slab replacement. Our technician simply injects this expanding foam underneath the slab, which lifts and secures the concrete as it dries. It cures quickly and is minimally invasive and the foam is waterproof and eco-friendly, too!
When you are searching for concrete lifting in Erie, look no further than Total Foundation Solutions. We have hundreds of happy customers and bring our signature workmanship and customer service to every job we do. Get in touch with us today to learn more about our PolyLevel® process, and to schedule your free inspection and repair estimate. 
Contact Total Foundation Solutions
If you need foundation PolyLeveling or concrete repair services in Jamestown, our contractors can help! See the difference a professional team can make when you contact us today for your free inspection.