Concrete Sidewalk Leveling & Repair in Youngstown
A damaged concrete sidewalk is not only unsightly but can also be a dangerous place to walk due to the increased chance of tripping and falling. Luckily, Total Foundation Solutions provides a quick and easy solution that provides lasting results for your concrete. Through the use of polyurethane concrete leveling foam, concrete sidewalks and other surfaces can become level again in no time at all.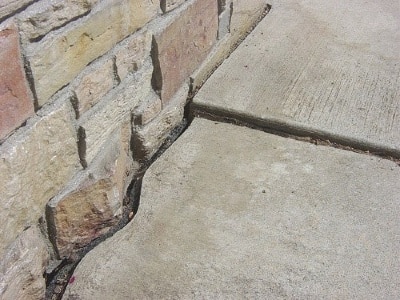 How to Repair Your Sunken Concrete Sidewalk
Although there are countless tried and true methods for repairing a sunken concrete sidewalk, there are only a select few that will address and fix the initial reason that the concrete failed.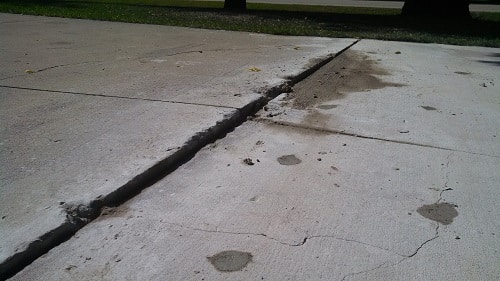 Understanding Why Concrete Walkways Sink and Crack
In order to permanently address concrete sidewalk sinking, it is imperative to understand what  caused the movement and/or cracks in the first place. This is typically not even the concrete itself, but the earth and soil that it's lying on. The concrete is essentially only as stable as the soil it's on, meaning that when the soil shifts, the concrete will, too.
Our repair experts at Total Foundation Solutions are skilled at finding, addressing, and fixing these issues with movement beneath the slabs of concrete and are able to permanently fix them.
Address Unstable Soil with Polyurethane Concrete Leveling Foam
When polyurethane foam is injected under a concrete slab, it provides that slab with a permanent fix that elevates it to match the surrounding concrete. It is incredibly durable and waterproof, meaning that the soil movement that caused the concrete to move in the first place will no longer happen. Concrete treated with polyurethane foam is guaranteed to stay in place and it doesn't require any heavy machinery or demolition, either.
If you are noticing any foundation issues with your sidewalk, contact our concrete repair and PolyLeveing team in Youngstown today for a free quote and we'll send one of our experts to take a look!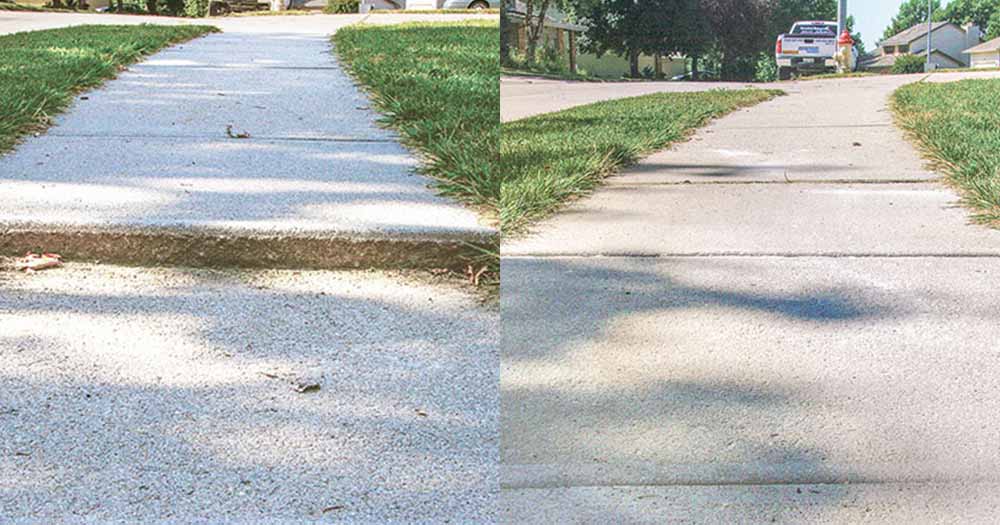 Benefits of Using Polyurethane Foam for Sidewalk Repair
Fastest concrete sidewalk repair method, taking only a day to fully cure.
Permanent results without the need for destruction or refilling/replacing concrete. It takes the existing concrete and stabilizes it forever.
Efficient and affordable. Polyurethane foam fixes the issue without breaking the bank, and without the need for further treatment down the line. 
Concrete Sidewalk Repair & PolyLeveling Services in Youngstown
Contact the concrete repair specialists at Total Foundation Solutions today to get a free estimate to raise your sunken sidewalk.