Basement Drainage System Installation & Repair in Jamestown, NY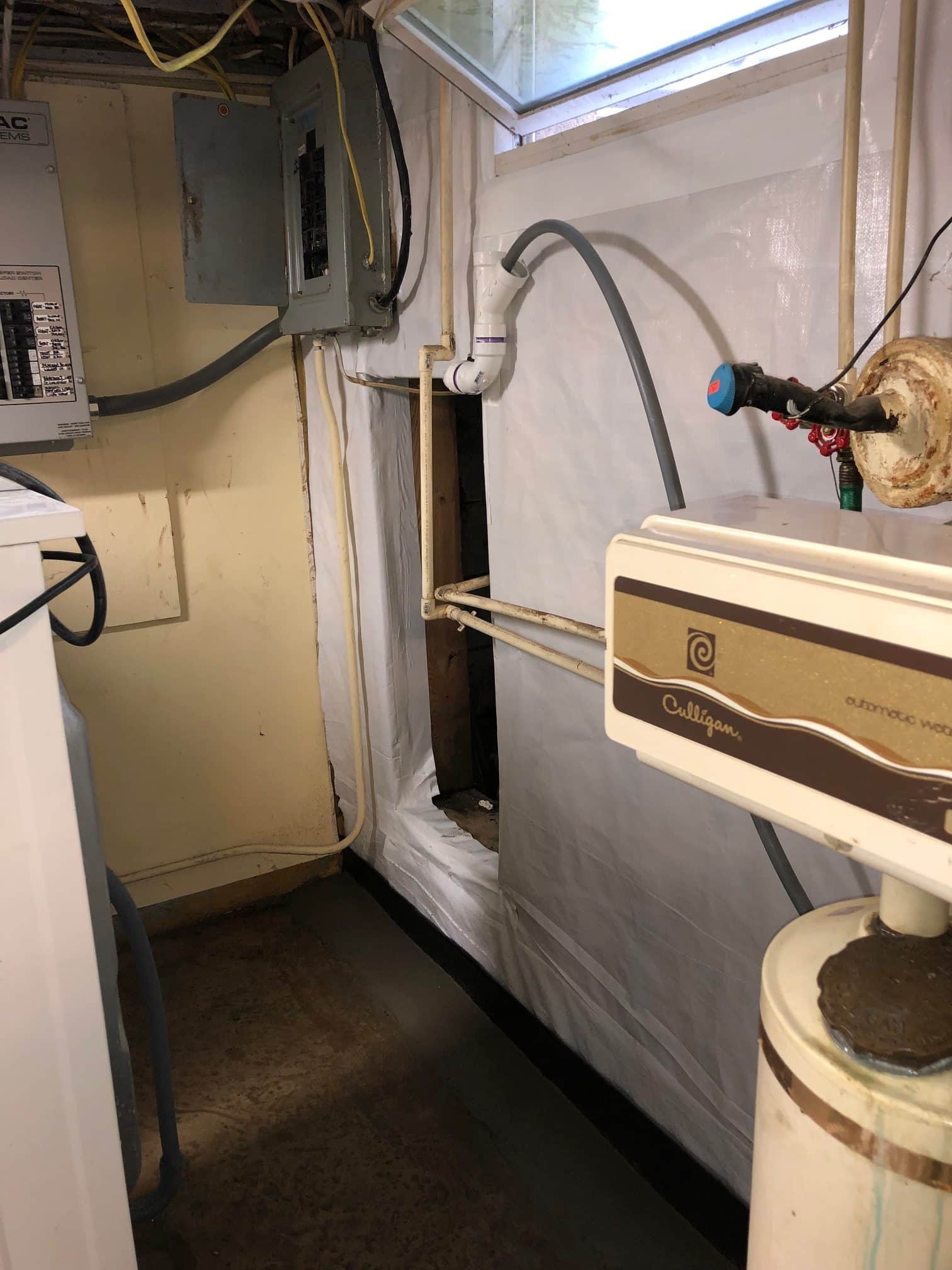 Basements are especially prone to water damage because they are constructed from porous concrete and are surrounded by wet soil. Moisture can easily seep into your home through cracks in your foundation or through the joints between the walls and floor. Once it intrudes, water wreaks its havoc—creates toxic mold growth, rots your wooden beams and joists, and saturates your drywall and flooring, conditions that cause serious structural damage. Thankfully, you can safeguard your property from water-related problems with a professional waterproofing solution from Total Foundation Solutions. Our team of Jamestown basement drainage system and waterproofing specialists will recommend the best option for the lasting mitigation of your water issues.
A reliable, high-quality basement drainage system is a key piece of any strong waterproofing strategy and is one of the best investments you can make for the security of your home. As water comes into your basement, especially during times of high precipitation, it will collect into drainage channels designed to divert the water toward your sump pit, which will easily direct the water up and away from your home's foundation. Here at Total Foundation Solutions, our basement drainage system installations in Jamestown often use hideaway perimeter drains to capture excess moisture. The drains work around the clock to keep your home safe and dry. Plus, our system naturally removes sediment and prevents drain clogs. You will no longer need to worry every time it rains! With a new basement drainage system installed on your Jamestown home, you can rest easy knowing your home and your belongings are protected from water damage.
A drainage system installed by Total Foundation Solutions will pay for itself in no time by helping you avoid the hassle of costly basement drainage system repairs, mold remediation, flood cleanup, structural repairs, and replacing damaged belongings. We've been one of the most trusted names for basement drainage system repairs and installations in Jamestown for over 30 years because we always go the extra mile to take care of you and your home. 
Tired of dealing with a damp, musty basement? Ready to protect yourself from water infiltration? Contact Total Foundation Solutions and request a free estimate on a new basement drainage system installation for your Jamestown property!