Concrete Driveway Repair & Leveling in Jamestown
Are you tired of tripping over the cracks in your driveway? Is the concrete sunken or uneven in places? It's time to call us at Total Foundation Solutions! We're your trusted concrete driveway repair team in Jamestown, and we can provide a lasting fix to these common driveway issues. We utilize an innovative technology called PolyLevel® to lift and level concrete slabs, which offers additional stability and is a permanent solution for damaged concrete.
When you want the best driveway repair, get in touch with us. We provide free on-site estimates for concrete driveway leveling and repair in Jamestown.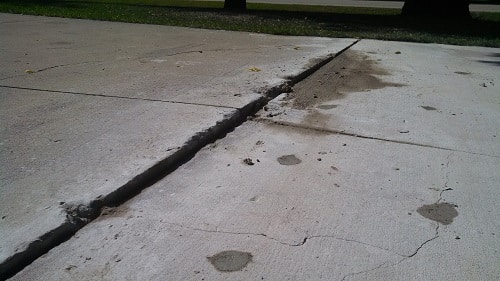 What causes concrete driveways to sink?
There are many reasons why concrete sinks, tilts, cracks, or settles. Typically, erosion and soil quality issues are to blame. As the soil underneath the concrete slab expands and contracts with changing moisture levels, or is washed away, it can leave air pockets behind. This causes uneven weight distribution, which can be exacerbated by heavy loads, like parking an RV in your driveway or even just driving your car over it every day. Sometimes, improper soil compaction and preparation during the construction process is the reason for concrete settling. No matter what is causing your concrete driveway to sink or settle, you can count on Total Foundation Solutions to get it fixed for you!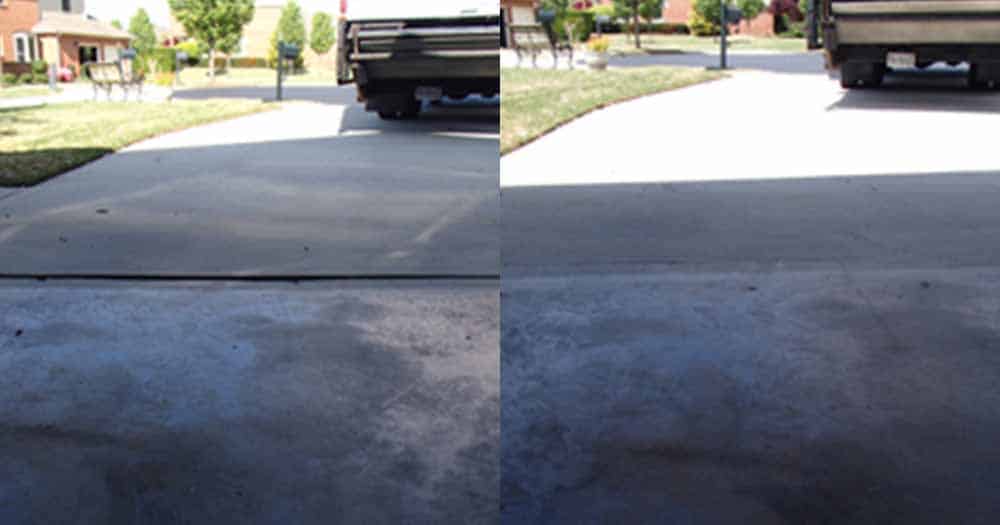 This concrete driveway had sunk about two inches in front of the garage. Using PolyLevel®, our Erie driveway concrete leveling experts were able to raise the concrete, making the driveway level with the garage entrance. No more ugly sunken driveway!
We can raise your uneven concrete driveway
Cheap or DIY crack repairs will only get you so far, since they're not addressing the underlying issue. If you want a lasting solution to your concrete driveway woes, come to Total Foundation Solutions and ask us about our PolyLevel services. This process is simple—our team will drill tiny holes in the driveway, where we will inject this expanding polyurethane foam mixture. As the foam expands and dries, it fills any air pockets and lifts the slab evenly. Then when it's done, we'll patch the holes and fill the cracks. PolyLevel sets quickly, so you'll be able to use your driveway again within a day!
Get the best concrete driveway repair in Jamestown. Call us at Total Foundation Solutions today and request your free estimate.