Concrete Sidewalk Repair, Raising & Leveling in Erie
Tired of tripping over the cracks in your sidewalk? Are you concerned your property will lose its curb appeal because your concrete walkway is broken? When you're ready to fill the cracks and level that sunken sidewalk, Total Foundation Solutions is the leader in concrete and sidewalk repair in Erie, PA. With more than 30 years of experience in the construction and home improvement industry, our experts can help you salvage your sinking sidewalk and restore your property to its original glory. A cracked or uneven walkway can present hazards to you, your family, and your visitors, and detracts from the value of your home. Put Erie's top concrete sidewalk raising contractor on the job and we'll have it fixed up in no time. Total Foundation Solutions uses an innovative and affordable polyurethane foam sidewalk leveling technique.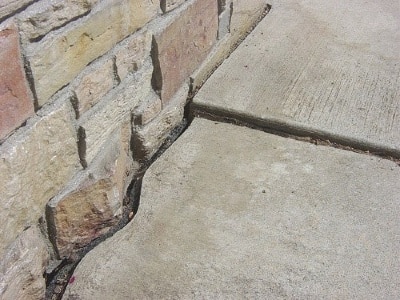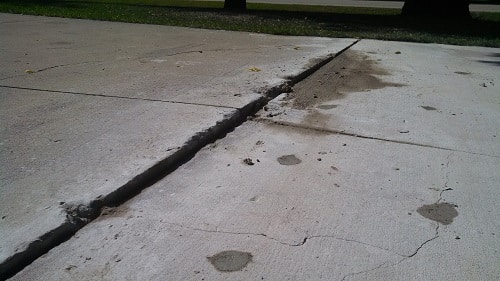 Why Concrete Sidewalks Crack and Sink
Concrete sidewalks sink and fail for myriad reasons, but most often the failure is due to changes in the underlying soil. Your sidewalk is only as stable as the ground that supports it. When the soil shifts because of seasonal water and temperature changes, your concrete sidewalk gets tossed around. Eventually, it will crack and sink.
With polyurethane foam injections, Erie's best concrete leveling and repair contractors can address this root cause of sidewalk sinking and help prevent future problems. Our experienced team of Erie concrete raising and repair specialists know exactly what to look for in a damaged sidewalk and can recommend the best solution for you. In almost every case, our poly-leveling process eliminates the need to rip out your sidewalk and repour it, which saves you money and prevents disruption in your normal daily activity!
The Benefits of Polyurethane Leveling Foam
PolyLeveling is a trusted technique that uses expanding foam to accurately lift, level, and secure concrete slabs. The foam is waterproof and highly durable and won't erode or leach chemicals into the soil. As the foam expands, it easily raises your concrete sidewalk back into its original position. The whole process is done in mere minutes, and the foam cures so quickly that you can get back to using your sidewalk the same day.
Total Foundation Solutions stands by the long-lasting results of the PolyLevel method for our concrete sidewalk repair. Give Erie's concrete leveling contractors a call today and request your free estimate. We're ready to eliminate the unsightly trip hazards of your sunken sidewalk.