House Settlement & Sinking Foundations in Youngstown, PA
We can repair cracks and sinking foundations caused by weak or expanding soils and hydrostatic pressure
If your house is experiencing bowing or buckling walls, uneven floors, cracks in the basement walls or floors, or other signs of a sinking foundation or house settlement, your Youngstown home may have a problem with the soil surrounding your foundation. At Total Foundation Solutions, we can identify soil issues and repair cracks and structural damage caused by weak or expanding soils and hydrostatic pressure. Our experts will address the core problem to prevent further foundation problems.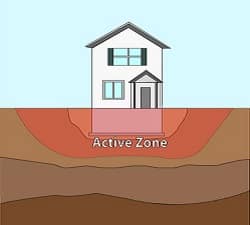 The type of soil under your home may increase your risk of foundation damage. Sandy loam soils and sand are more stable, as they allow the water to pass through and are not as likely to expand. However, the foundation soil in our area is the type that absorbs water, allowing it to expand and add hydrostatic pressure to foundation walls. House settlement from sinking foundations in Youngstown is more common than you may think.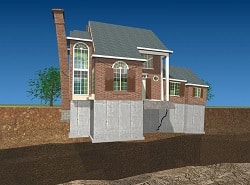 The soil under your home's foundation can slowly start to settle, shift, or erode over time. When this supporting soil can no longer support the foundation, it will begin to settle as well. When your house has a sinking foundation, it can result in uneven floors and cracks in the walls or your home, and eventually cause structural failure if not repaired in a timely fashion. At Total Foundation Solutions, we can stabilize house settlement with permanent foundation repair solutions such as foundation piers. This trusted repair solution will help protect your foundation and your home for many years to come.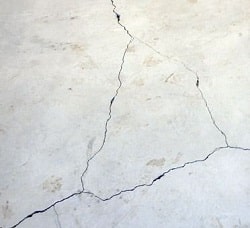 The symptoms of foundation heave are similar to that of house settlement from a sinking foundation. Youngstown's top concrete repair pros know that since the cause is different, an alternate repair solution is needed. When soils under your home become oversaturated, they can expand and push your foundation upward. If our experts determine that foundation heave is the root cause of the damage to your home, our approach will be multi-faceted. We will use repair solutions that help improve the drainage, stabilize the soil, and repair your foundation.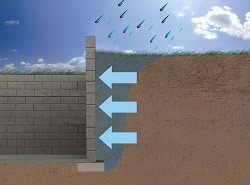 During construction, soil gets backfilled into the space around newly poured foundations. If too much moisture enters the soil, it expands, putting pressure on your home's foundation. This pressure is called hydrostatic pressure and can cause significant damage to your foundation walls and even allow water to seep in through your basement walls.
Quality foundation and crack repair in Youngstown, PA
Our foundation experts can assess your foundation problems and offer permanent solutions. If you are experiencing house settlement from a sinking foundation in Youngstown, contact Total Foundation Solutions today for your free estimate! Call 330-355-9885 or fill out our online contact form now.