Expert Foundation Wall Repair In Youngstown
Cracked foundation walls are a problem. If they're bowing or buckling in, that problem becomes even worse. Weak foundation walls impact your home's value, and that's just the tip of the iceberg. Issues with your foundation walls actually put the safety of your entire structure—and everyone who's inside it—at risk.
Luckily, Total Foundation Solutions provides the Youngstown area foundation wall repair and crack repair services for any settlement issues such as bowing or buckling. Don't hesitate to reach out to our team and we will be happy to help answer any questions you may have. The sooner you address the issue, the easier it will be for us to fix it!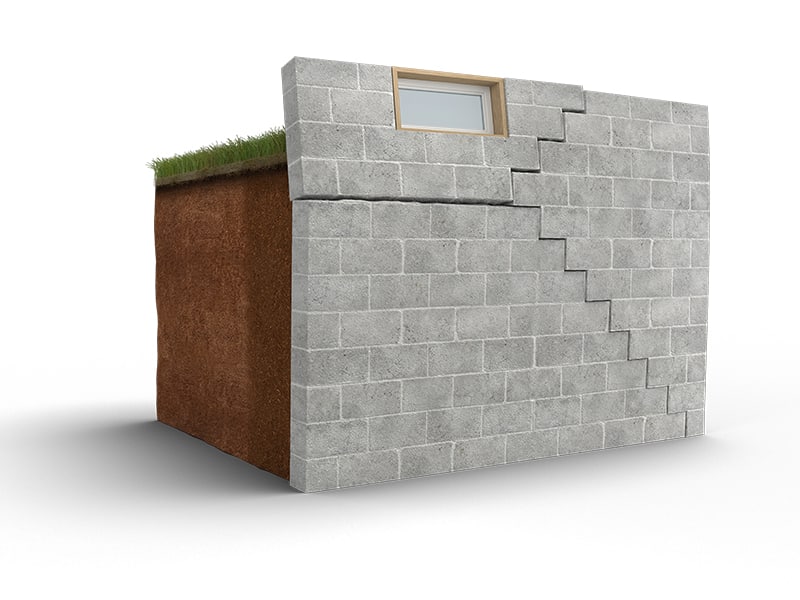 Our Wall Repair Products
We offer a variety of products, each of which is used to restore failing foundation walls.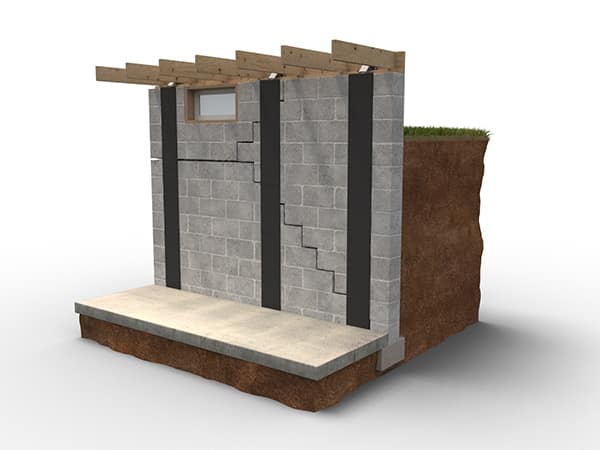 Carbon Fiber Wall Reinforcement: This method of wall reinforcement uses the same technology the Army Corps of Engineers developed to reinforce bomb shelters, skyscrapers, and bridges, so you know it's strong enough to heal your home. These flexible carbon fiber straps have 10 times the tensile strength of steel, and when bonded to the interior of your foundation walls, they can stabilize the foundation without the need for exterior excavation.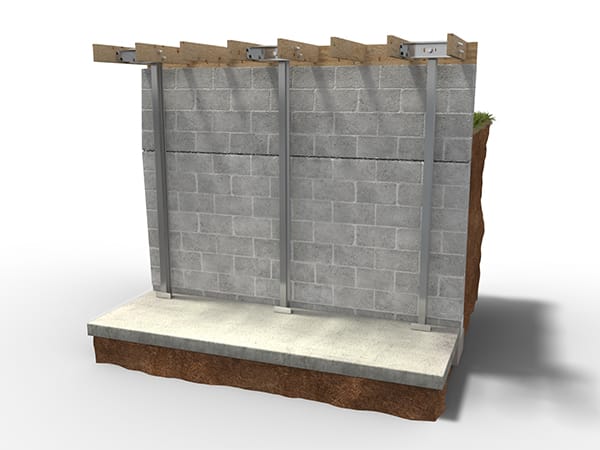 Beam Wall Repair: The I Beam Brace system utilizes steel I beams to secure foundation walls that are bowing, buckling, or tilting inward. Using steel brackets, we secure the beams to the joists above the wall.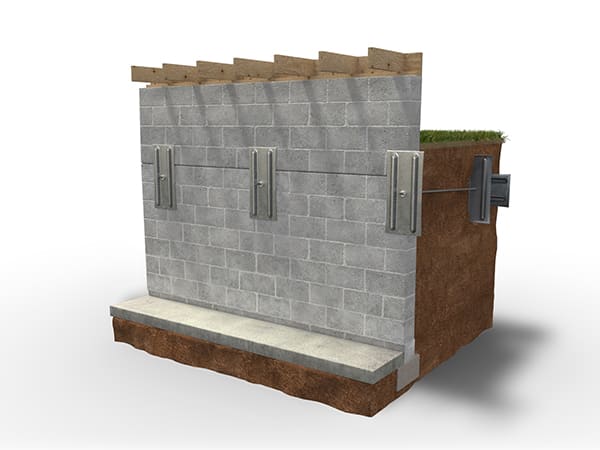 Wall Plate Anchors: To repair walls that are sliding inwards, tilting at the top, bowing, and buckling, we often use GeoLock Wall Anchors. We start by installing a metal plate out into the hard, compacted soil in your yard before driving a steel anchor through the wall and screwing it into the plate. As we screw the anchor into place, a secondary plate on the inside of your foundation walls will begin to straighten them back toward their original position.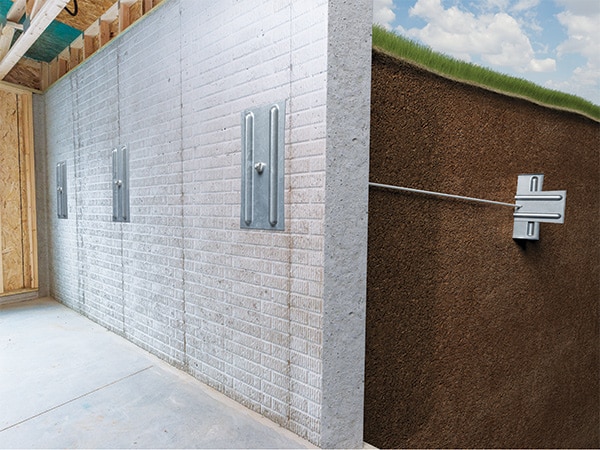 Wall Plate Street Creep Repair: "Street creep" refers to the bowing of walls that occurs when thermal expansion causes the pavement surrounding a home to put undue pressure on the foundation. First, we create expansion joints between the foundation and adjacent slabs to allow room for concrete expansion and contraction. The joints are then filled with a resilient backer rod and a durable, flexible polyurethane sealant before GeoLock Wall Anchors are installed and any installation holes are sealed.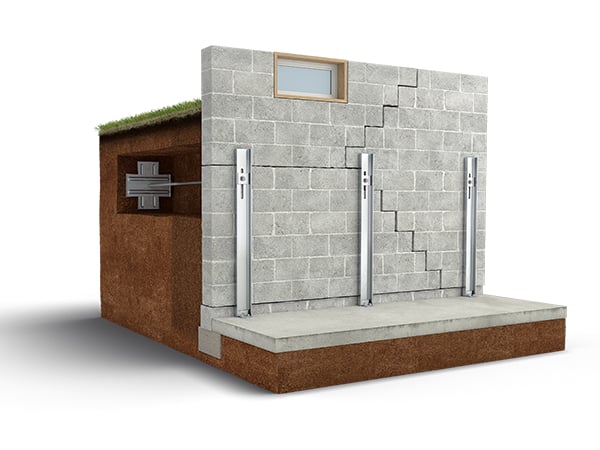 Wall Channel Anchor: Installing channel anchors is an easy way to stabilize bowing, tilting, or leaning foundation walls. We'll bore holes into the yard and place an earth anchor. Then, a corresponding anchor is placed inside the affected walls and a galvanized steel rod is run through the yard to connect them. Once the system is tightened into place and the walls are stable, we'll restore any affected landscaping and clean up the work area.
Book Your Free Estimate
Call Total Foundation Solutions today if you need foundation wall repair or crack repair services in Youngstown or any surrounding areas. We'll send out one of our expert technicians to diagnose the issue and give you a free estimate. Give us a call today!