Crawl Space Solutions
Most homeowners think very little about their crawl space. Unfortunately, ignoring issues in the crawl space won't make them go away, and those issues can put the health of your home and family at risk. Total Foundation Solutions provides a variety of crawl space encapsulation solutions in Youngstown such as waterproofing, insulation, and more. Our solutions will turn even the dirtiest, mustiest crawl space into a dry, safe, usable storage area!
Benefits of Crawl Space Encapsulation
Crawl space encapsulation is an effective way to help correct many common issues you may have noticed in your home. These include:
Mold Growth & Musty Odors
Any amount of water in or beneath your home can incite mold issues. Our crawl space waterproofing services in Youngstown help keep the area dry to mitigate issues related to mold and mildew.
Pest Problems
Pests like bugs, reptiles, and even small mammals enjoy places that are covered yet easy to access and have a certain level of moisture. By closing up the crawl space and properly disposing of water, we actively discourage pest infestations both present and future.
Temperature Fluctuation
If your home is regularly drafty or it's difficult to keep a stable temperature indoors, the insulation in your crawl space may be to blame. Our crawl space insulation experts in Youngstown will install the right insulation to keep your home protected at all times.
Uneven or Bouncy Floors
If mold or mildew have already started growing in your crawl space, the structural integrity of beams and joists that support your home may be failing. We'll repair any at-risk areas during our encapsulation process to keep your home safe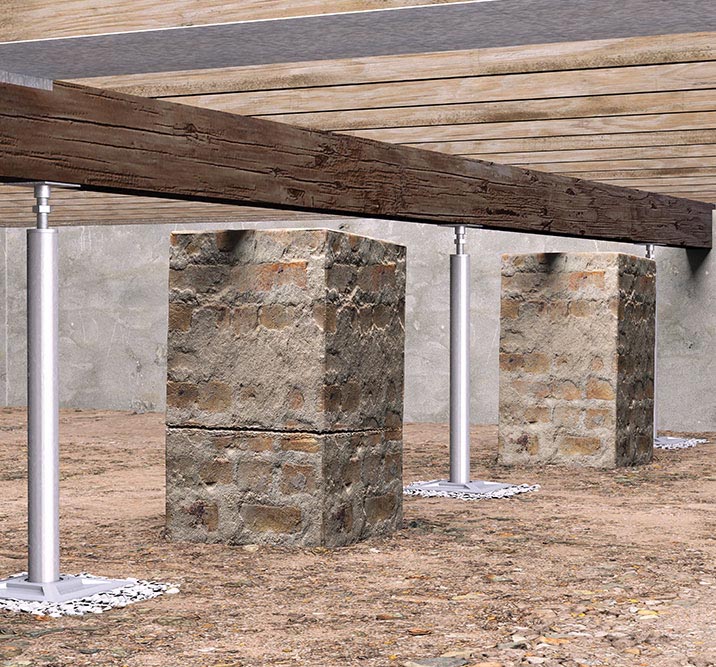 Crawl Space Encapsulation Process
To encapsulate a crawl space, our team will start by inspecting the space for any rotten wood or crumbling brick that will need to be replaced. Then, we'll cover any vents and remove any standing water before installing the WhiteCap Crawl Space Encapsulation System. This includes a durable, waterproof, puncture-proof vapor barrier to keep the space dry by covering all floor and wall surfaces. If need be, we'll also talk with you about installing additional waterproofing products to ensure the long-term health of your home.
Book Your Free Estimate
Ready to clean up a crummy crawl space? Talk to the team at Total Foundation Solutions and get your crawl space in order today with crawl space encapsulation services in Youngstown!