Jamestown PolyLevel & Concrete Services
In the fight against sinking and settling concrete, a new technology has emerged as not only effective, but also fast and affordable. Here at Total Foundation Solutions, we're proud to use the innovative PolyLevel® technology to address concrete issues across the region. This lifts and stabilizes concrete slabs without the mess or expense of old methods like mudjacking. Instead of pumping a concrete slurry under your slab, PolyLevel® utilizes a lightweight polyurethane foam that quickly expands to fill in the gaps. This incredible material reaches deep into air pockets, cures fast, and can support a great deal of weight without adding to the weight load on the soil. This can not only lift and level your concrete, but also prevent future sinking.
When you want a solution that is quick and permanent, our concrete repair and foundation Polyleveling services in Jamestown are just the thing. Our crew of friendly, experienced concrete technicians can stabilize your sinking or cracking driveway, walkway, pool deck, or patio with ease, with minimal disruption to your property. The PolyLevel® material is fast-acting, reaching its final strength in only about 15 minutes. It's also environmentally friendly, and won't leach chemicals into the soil. It's waterproof, affordable, and completely customizable to suit the job. With all these benefits, more Jamestown concrete repair companies have been choosing this technology than ever before.
The old technique of mudjacking is not only messy, but the concrete takes over a day to cure and adds even more weight onto your soil. It's often a temporary fix, and you may end up needing concrete lifting or leveling again in the near future. But with PolyLevel® concrete leveling from Total Foundation Solutions, you can rest well knowing that your driveway, pool deck, or patio is fixed for good. Get in touch with us today for your free estimate and ask us about our PolyLevel® services!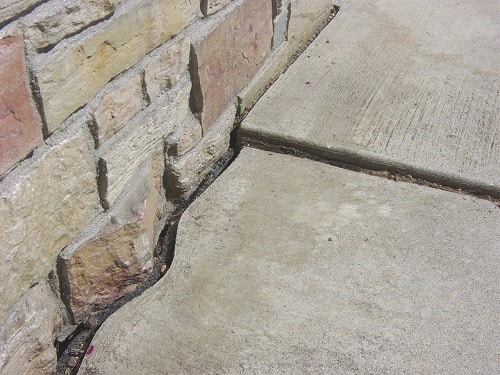 Contact Total Foundation Solutions
If you need foundation PolyLeveling or concrete repair services in Jamestown, our contractors can help! See the difference a professional team can make when you contact us today for your free inspection.