Concrete Leveling in Erie & Nearby in Pennsylvania and New York
Concrete Leveling with PolyLevel®: Fast, Effective, Permanent. 
Do you have sinking, tilting, or settling concrete around your home? Come to Total Foundation Solutions and let us lift and level it with ease! Thanks to the innovative PolyLevel® technique, we can restore your home's concrete, eliminate tripping hazards and pooling water issues. Our PolyLevel® concrete leveling and lifting team in Jamestown helps with sidewalks, driveways, pool decks, patios, and much more.
The PolyLevel® process involves a time-tested polyurethane foam injection, which is faster and more cost-effective than traditional methods of concrete repair. Our team uses PolyLevel® for many residential and commercial projects including:
Concrete leveling
Concrete crack repair
Concrete raising 
If you need expert concrete leveling or lifting services in Jamestown, contact Total Foundation Solutions for your free no-obligation estimate.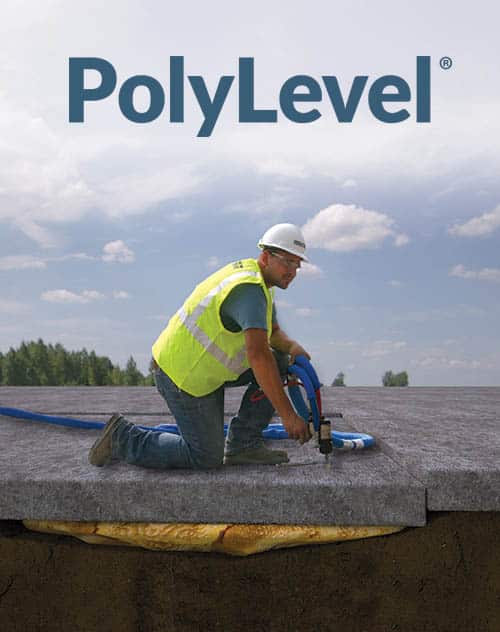 Advantages of PolyLevel® Concrete Leveling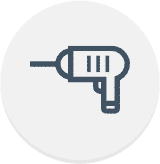 Non-invasive installation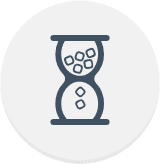 Quick installation and cure time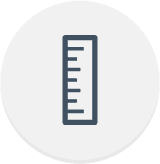 Accurate lift for clean results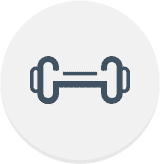 Adjustable for loads of all sizes
Why Does Concrete Sink?
It is common for concrete slabs to sink over time, and it is due to the quality of the soil underneath. As the soil settles, shrinks, or erodes, this leaves pockets of empty space, resulting in uneven weight distribution of the concrete. This eventually causes the concrete to sink, tilt, or crack. Techniques like PolyLevel® attack soil settlement issues at the source, giving not just cosmetic improvement but structural support as well. 
How PolyLevel® Works for Concrete Raising and Leveling
The unique properties of the PolyLevel® polyurethane foam allow for clean, targeted application to accurately lift and level your concrete. This waterproof, environmentally friendly foam fills any gaps under the slab for long-lasting, reliable results.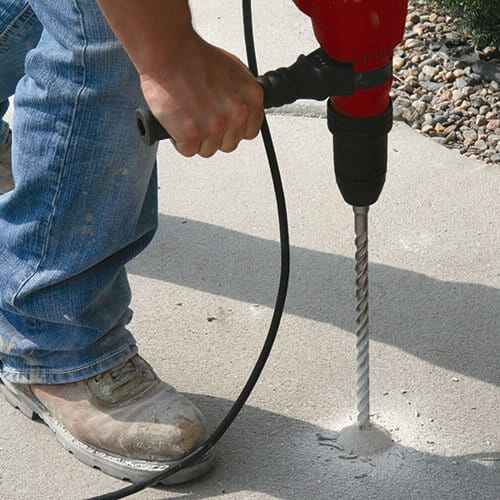 Small 5/8" holes are strategically drilled in the slab.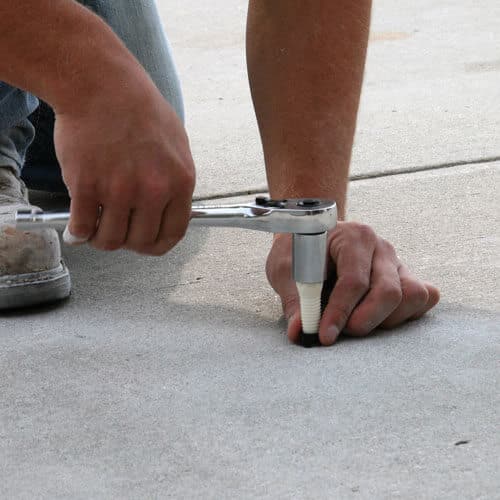 Injection ports are installed.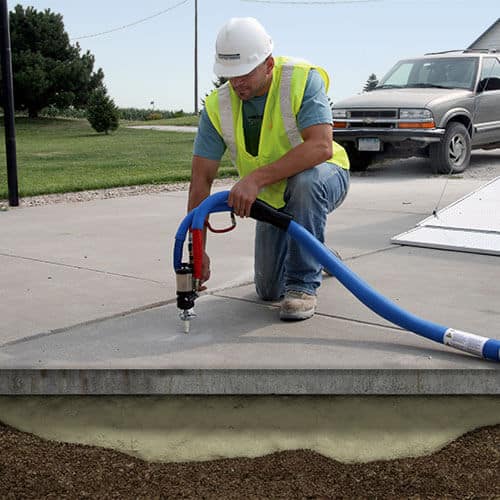 Polyurethane foam is injected beneath the concrete to fill voids and raise the slab.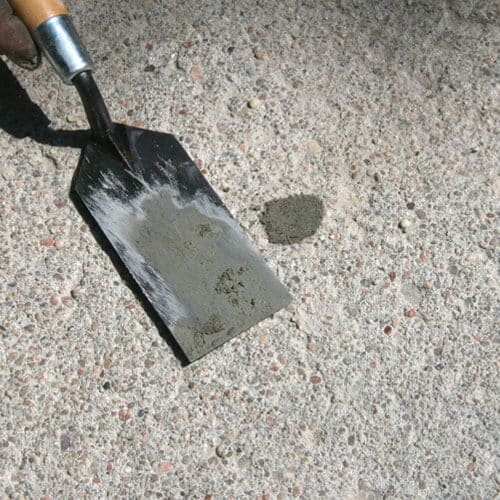 Holes and control joints are sealed.
PolyLevel® Concrete Leveling Applications
Our team of concrete repair experts at Total Foundation Solutions can fix any sort of slab-on-grade concrete application, including:
Garage floors
Driveways
Walkways and sidewalks
Patios, landings, and porches
Concrete floors and slab foundations
Pool decks
PolyLevel® for Commercial, Industrial, and Municipal Applications
Don't let cracking, sinking concrete deter your customers or cause potential legal liabilities—come to Total Foundation Solutions for commercial, industrial, or municipal concrete repair. PolyLevel® can be used for a wide range of issues on properties of all kinds. Call us today and ask us about our commercial PolyLeveling in Jamestown.
Traditional Concrete Lifting vs PolyLevel®
Before the advent of PolyLevel®, contractors would use either mudjacking or total slab replacement to repair damaged concrete. Both of these techniques have their limitations, giving PolyLevel® a distinct advantage.
Mudjacking uses a mud-concrete slurry, which is injected under the slab to lift and level it. While it sounds similar, mudjacking is messier, more disruptive, and less effective than PolyLevel. It takes longer to cure and is subject to erosion, whereas PolyLevel dries fast and gives a permanent fix. 
Replacing concrete is highly disruptive to your home and expensive, too. Plus, pouring a new slab over the same bad soil will only result in the same issues coming back. PolyLevel saves you money and hassle, and prevents future problems as well.
Get a Free Concrete Leveling Estimate Today
Ready to learn more about our concrete lifting and leveling services in Jamestown? Reach out to us today for a free on-site inspection and estimate!