Injection Grouting Services
Total Foundation Solutions prides ourselves on helping our neighbors, fellow business owners, local contractors, architects, engineers, and property managers with a wide variety of issues. Unstable or improperly poured concrete walls are a perfect example of an area where we can help home and commercial building owners care for their structures. When voids or cracks appear and start to let in water on any stucco, masonry, concrete or stonework, injection grouting is a great choice for shoring up those areas, and it can be especially handy for larger commercial projects, vertical surfaces, and seawalls. 
Whether your concrete developed an unstable honeycomb pattern when it was installed or voids formed below the surface over time, injection grouting can stabilize and waterproof your space permanently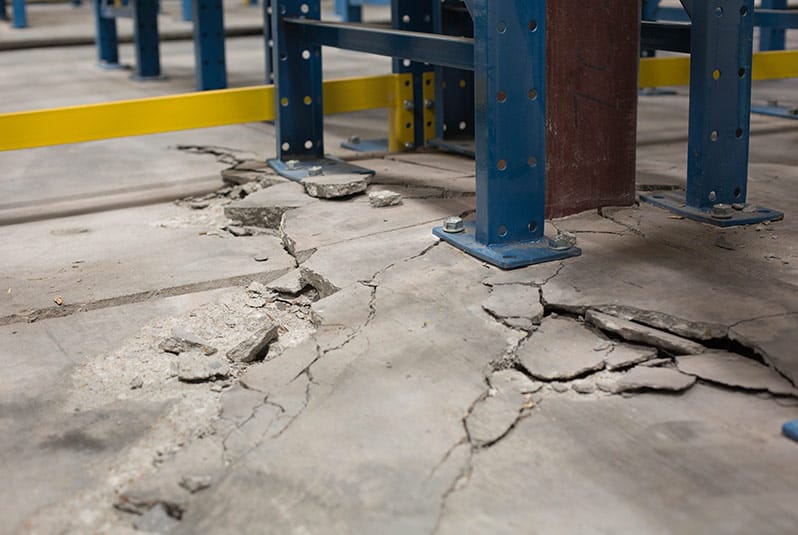 Installation Process
Injection grouting can be a difficult process, but luckily, our team has plenty of experience to get it right. Every application is a little bit different, so it's crucial that you choose a trained, experienced team to handle your project. 
We'll start by drilling injection holes into the slab or slabs that need treatment. Then, we'll begin injecting the grout material using a machine that pumps the mixture in at a high pressure. Slowly, it will start to fill any voids behind the concrete, and the mixture will bond with your existing concrete, waterproofing the area as it sets. This keeps your structure safe from any additional water issues or concrete failure down the line.
Our Injection Grouting Product
AvantiGrout has been used worldwide for injection grouting projects since 1978. Whether it's a commercial, residential, municipal, or geotechnical application, AvantiGrout can stabilize soils and fill voids below concrete slabs easily and effectively, waterproofing your building against groundwater, rainwater, and all other types of water intrusion.
Contact Total Foundation Solutions for Injection Grouting
If your residential or commercial structure has cracked concrete, a leaking seawall, leaks in an elevator pit, or another water issue you can't control, injection grouting may be the solution. Call Total Foundation Solutions for help with injection grouting projects in western New York, northern Pennsylvania, and western Ohio.