Your Concrete Leveling Experts in Buffalo
Many homeowners experience uneven concrete surfaces around their home at some point. Not only does it look unsightly, but it creates a dangerous tripping hazard and can lower the value of your home.
We have provided our Buffalo concrete leveling services to our customers for over 30 years. Our advanced approach provides a permanent solution to level your sidewalk, driveway, patio, pool deck, or concrete steps.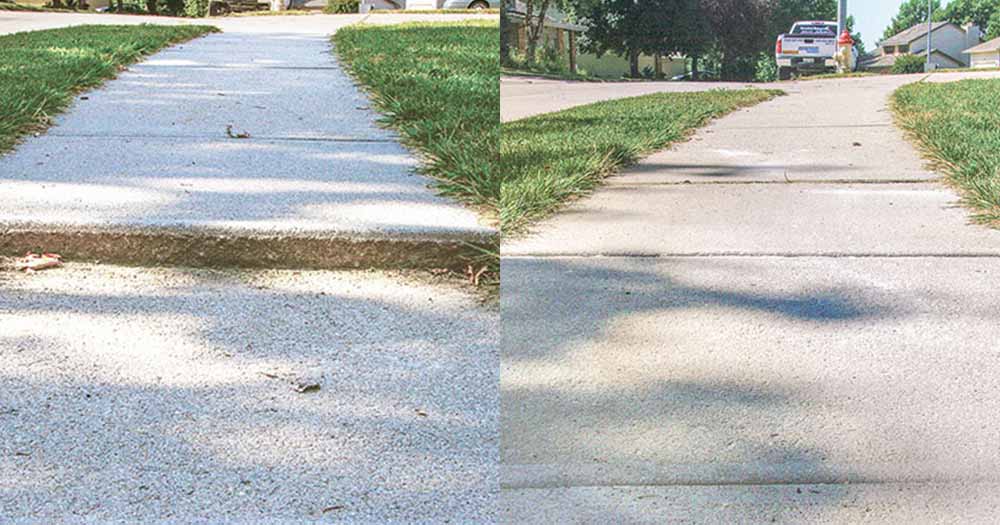 Why Does Concrete Sink?
The main culprit for sinking concrete is the soil underneath the slab. If the soil is not supportive enough to hold the weight of the concrete, it will eventually settle and create uneven surfaces above. Heavy rains cause the soil to wash out and creates voids, which breaks down the compactness of the soil and causes the slab to settle.
In order to prevent the slab from settling again, you need a solution that addresses the problem soils and fills the voids. Traditional methods like mudjacking can lift your slabs back into place, but don't provide a permanent solution. Mudjacking uses a slurry mix made of mud and cement, but it's susceptible to washing out in the future and can cause your slabs to sink again.
At Total Foundation Solutions, our Buffalo concrete repair contractors use the advanced PolyPier® system to lift your sunken concrete for a permanent solution.
Get a Free Quote
Call us today at 814-208-9442 to schedule your free consultation with a Buffalo concrete repair contractor!
PolyPier® Concrete Leveling System
PolyPier® is a high-density foam that expands and instantly lifts sunken concrete back into place. It is injected underneath the sunken slab and fills the voids in the soil, which addresses the initial problem and will prevent further settling in the future.
We use PolyPier® to level your concrete for its unique features and reliable solution. Aside from fixing uneven concrete, PolyPier® also provides the following benefits:
Easy application with no demolition
Quick cure time
Low overhead costs
Waterproof, permanent solution
Environmentally friendly
Don't live with uneven concrete any longer. Create safe, even surfaces around your home and restore its value with Buffalo concrete leveling or resurfacing from Total Foundation Solutions.
Call us today at 814-208-9442 to schedule your free concrete leveling appointment!