Ashtabula Basement Waterproofing & Crawl Space Repair Experts
The Importance of Basement Waterproofing & Crawl Space Repair
Because basements and crawl spaces are below ground, they're naturally more prone to water damage—that's just the way it is. However, you're not required to sit back and wait for water to ruin your home. You can halt the progress of water damage and leaks, or preemptively stop it from happening with help from our Ashtabula basement waterproofing and crawl space repair company. We'll install a sump pump system in your home or encapsulate your dirty crawl space.
Total Foundation Solutions is the answer for wet basements and crawl space repair in Ashtabula, OH. Our team can find the root cause of excess moisture in your basement and provide an all-encompassing solution to fix it for good.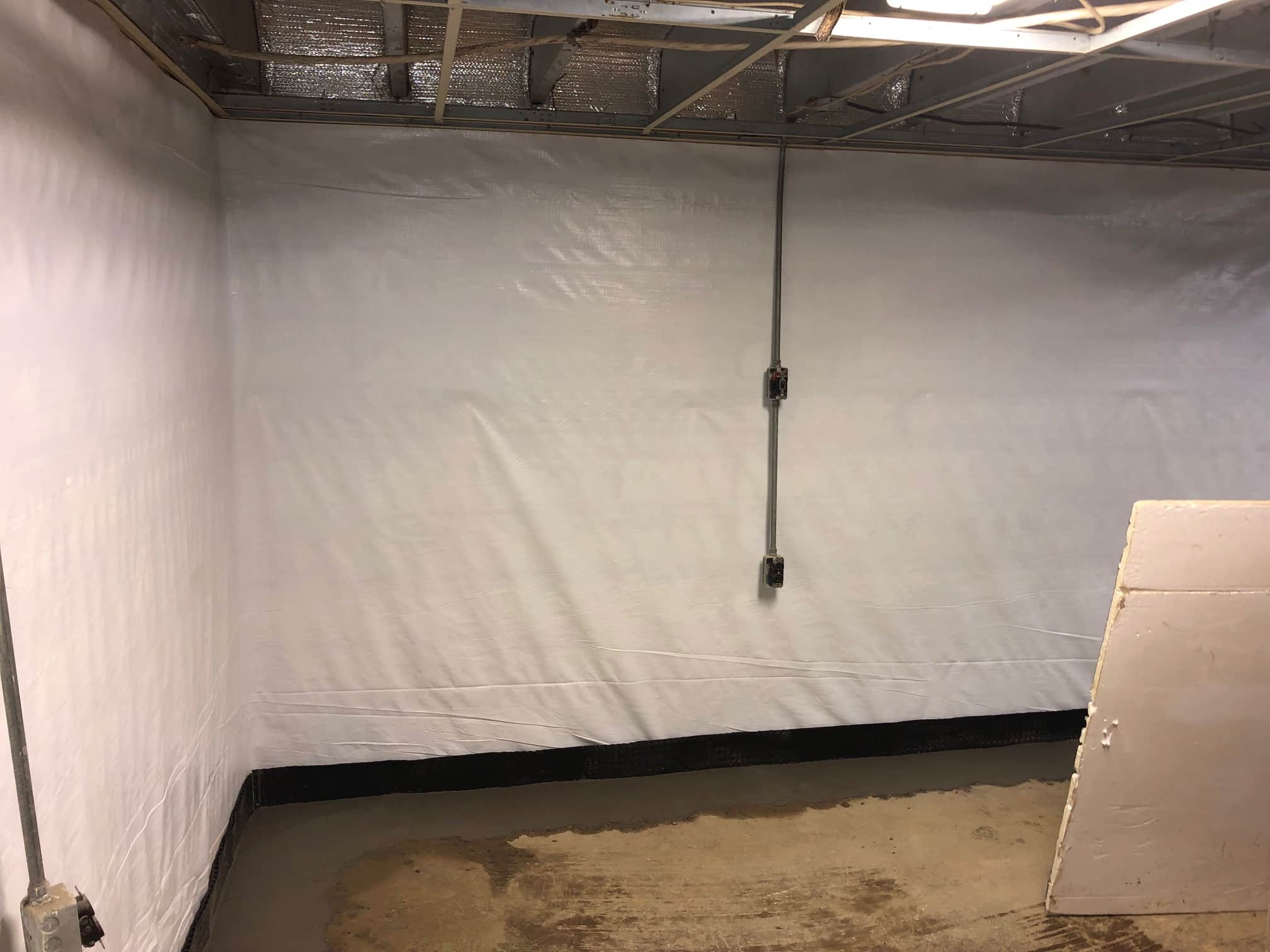 Causes & Symptoms of a Wet Basement
Why is my basement wet?
There are four common causes of excess moisture in your basement. While this is not a comprehensive list of causes, the four most common sources of excess basement moisture are cracks in walls and flooring, equipment failure, hydrostatic pressure, and leaky plumbing.
Cracked Walls or Floors: Even small hairline fissures in your basement walls or floors can let in a tsunami of moisture-related issues.
Equipment Failure: Aside from pipes, other equipment in your home can cause leaks. Water heaters, sump pumps, and HVAC systems can all cause water damage, and calling the required professional for each of these units is the only way to stop an issue once it has surfaced.
Hydrostatic Pressure: When it rains excessively or snow melts, the soil around your foundation becomes saturated with water. This exerts extra pressure on the walls of your foundation, pushing water through the porous concrete and into your basement.
Plumbing Leaks: If you're finding an excessive amount of clean water in one particular area, a broken pipe is a likely cause. These issues should be addressed by a plumber immediately because the water damage they cause can be fast and extensive.
Get a Free Quote
If you've seen one or more of these common water damage symptoms in your home, it's time to call Total Foundation Solutions, the premier Ashtabula basement waterproofing company! 
Unhealthy Crawl Space Symptoms & Solutions
Crawl spaces are small, dirty, and provide a unique set of problems when it comes to maintenance and repairs. By their nature, they require professional intervention before they're considered safe and effective at mitigating water damage.
What are the symptoms of an unhealthy crawl space?
Symptoms of a crawl space in need of repair include:
Mold Growth: For mold to grow, it needs dark, damp conditions and a food source. Because crawl spaces are naturally dark and damp and there's plenty of wooden structures to feast on, mold can grow within 24 hours of excessive moisture entering your crawl space.
Pest Infestation: Unsealed crawl spaces are a welcome invitation to bugs and small pests like rodents. Insulation entices small mammals that would use it as a nest, and these visitors can eventually make your way into your walls and home.
Sagging Interior Floors: If the floors on your main floor are starting to sag or you've noticed extra bounce where there was previously none, the culprit could be rotting beams and joists below. Excess moisture in your crawl space is often the cause of this wood rot.
How can I fix my unhealthy crawl space?
The two most common solutions for crawl space repair in Ashtabula, OH, are encapsulating the space or installing support jacks.
Crawl Space Encapsulation: Our team can completely enclose your crawl space using a thin plastic layer called a vapor barrier which keeps out moisture and mitigates the chance of mold growth to almost nil.
Crawl Space Support Jacks: For sagging support beams, crawl space support jacks can lift and stabilize the affected area, raising your interior floors back to level or near-level.
Contact Total Foundation Solutions
Our team offers free basement and crawl space inspections in Ashtabula, OH, so you can get to the bottom of your home's issues. Contact our team today to schedule your no-obligation inspection!